Jewelry is sculpture in miniature. It demands consideration of all design principles and elements of art as well as the acquisition of the technical skills for the chosen metal media. In several years of working with master jewelers and practicing the art form, I have developed a uniquely personal style of making jewelry. Design is my second nature.
I work primarily with gold and Argentium, a tarnish-resistant alloy of 93.5% refined recycled silver and germanium. It creates a beautiful luster. It is easy to maintain. I combine geometric and organic forms for a specific recognizable style to my work.
In the last few years, I have been experimenting with titanium, niobium, steel, and fusing gold to steel. I am enjoying working with these metals.
I became very interested in titanium as an artist friend came to me with a handful of titanium implants and asked me if I would make some jewelry for her with them. They were screws and plates that were removed from her knees after she healed from a surgical procedure. I have been experimenting with titanium since then with considerable success.
Titanium is a lustrous metal with a silvery grey color, low density, and high strength. It is corrosion resistant and so safe for the body it is used in medical/surgical implants. It has made its way to jewelry making. It is difficult to work with as it has a very high melting point and does not lend itself to soldering. It can not be cast like other traditional jewelry-making metals.
My work is made in my studios in Hawaii Island and Arizona and is collected widely.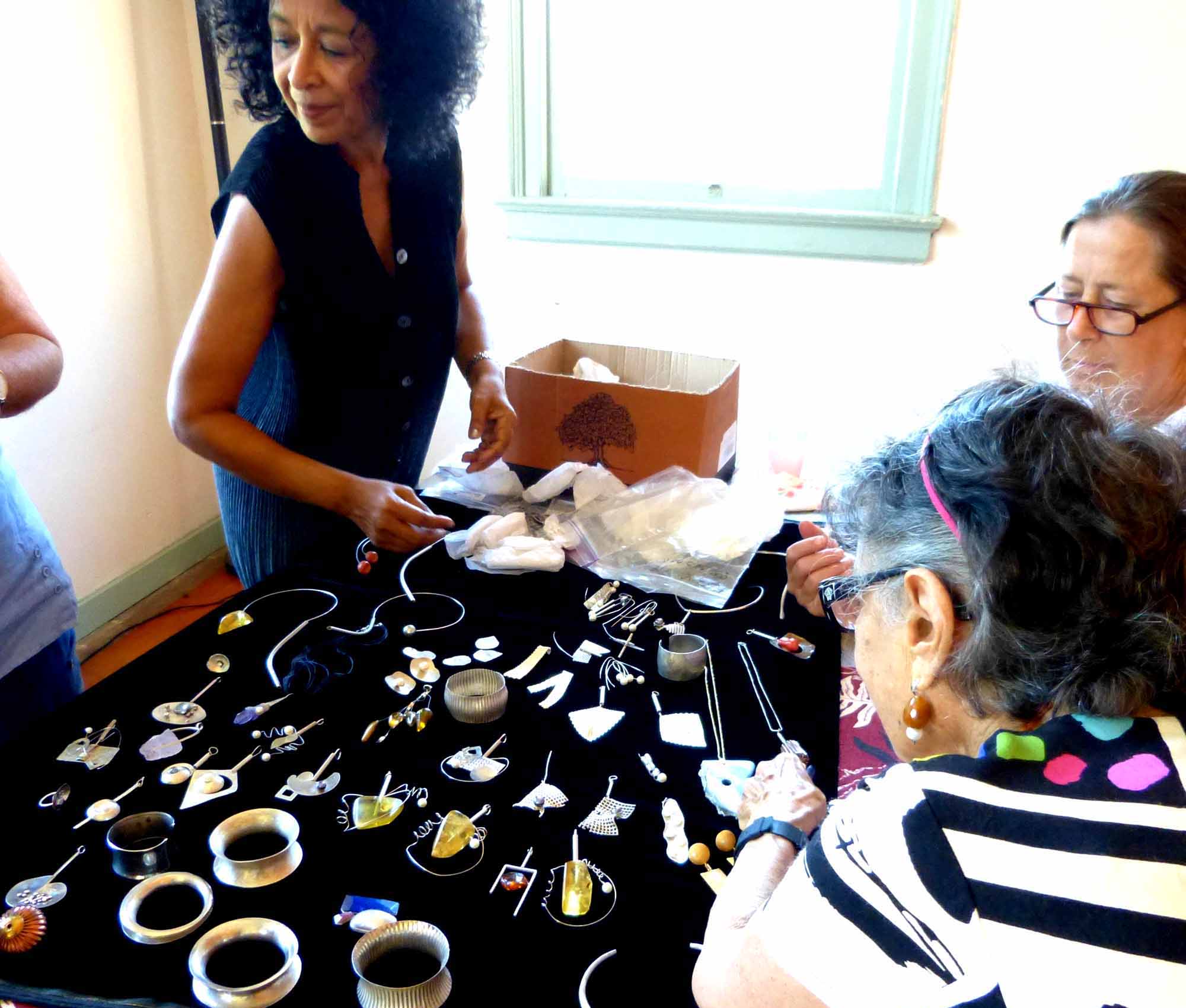 Sudha Achar All rights reserved.